Get the most out of every day
Give your employees the power of productivity solutions for efficient collaboration, ease of access to information, managing customer relationships, automating work processes and so much more. Great solutions allow employees to spend more time getting things done and less time after operational tasks. The right productivity solution for your enterprise can help you work smarter every day.
If you are facing these problems, then it's time to integrate productivity solutions into your enterprise.

Your employees are spending a lot of time after operational work processes.
Your enterprise is using outdated tools for everyday work.
Simple tasks are time consuming.
The ultimate workplace productivity powered by world-class tools
Microsoft Office is a suite of applications designed to help with productivity for basic tasks. With MS Office, you can do anything from creating and editing documents, working with data in spreadsheets and databases, to creating presentations.
With Creative Cloud, your entire creative world gets its own central dashboard to keep everything in sync. It gives you world's best creative apps so you can turn your brightest ideas into your greatest work across your desktop and mobile.
Discover and Analyze
Identify areas of improvement and pain points to understand how we can help you.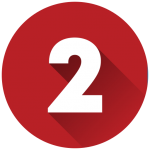 Model
Strategize tools and resources from the right partners to give you a model that is cost-effective and efficient.
Execute and Deliver
Train your IT and support team to sustain. Adjust the processes to improve business objectives.
Get in touch with our in-house experts to find the right solution for your IT Infrastructure.