Loved by Employees,
Approved by Businesses
When employees work on a device they love, they will drive results that will be great for your business. Providing Macs and other Apple devices as a choice can be easily done with the deployment and setup of Apple Business Manager with a Mobile Device Management (MDM) solution of your choice. We can help!

Apple Employee Choice
A model for providing access to Apple for your Employees
4 reasons why the Apple Employee choice is perfect for you
Apple is most employees' first choice Give employees the power to work on any Apple device of their choice.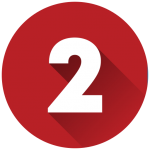 Apple ecosystem can be deployed and managed remotely without constant IT intervention.
Employees can personalize devices as per their need Based on their specific business tasks, employees can personalize their devices with a set of apps that works the best for them.
Sharing the responsibility of support Apple devices are easy to use and troubleshoot, often by the end-users themselves, reducing the dependence on IT support.
Give employees their dream device in less than 4 steps
Adopt and approve devices
The first step is to select devices that your organization will support. Once you have made your choice, you will get a comprehensive security guide that will walk you through the security of your hardware, platforms, and networks for you to be sure about your corporate data's safety. Post that, training and certification will begin equipping your IT team with Apple's best practices needed to roll out the products immediately.
In this phase, your devices will be set up and configured as per your IT policies. After that, you can use tools such as MDM along with Apple Business Manager to easily deploy and manage iPhone, iPad, and Mac.
Create a great employee experience
A great experience is beyond the device. Once you launch your program, keep your employees informed and up to date every step of the way. By providing starter kits, you can help employees kickstart their work on their device which creates a seamless onboarding experience.
With programs — like AppleCare professional services and the Apple Support app — along with the internal services provided by your IT team, your employees can have all the guidance to get started.
Get in touch with our in-house experts to find the right solution for your IT Infrastructure.