Making work future-ready, one device at a time
In a world where the definition of a workspace keeps changing, hassle-free integration of multiple devices into a smooth workflow is essential to ensure efficient business processes. Great mobility allows employees to access their professional data and the organization's applications anytime, anywhere. However,  computing and mobility solutions can be complex and need to be customized to meet business objectives.
If you are facing these problems, then it's time to revamp your collaboration and connectivity infrastructure.
You are unable to find a partner who can accomodate varied device requirements across teams.

Your organization finds it difficult to manage both corporate devices and BYOD devices.
Difficulty in finding a partner with flexible plans to finance the devices.
Trouble finding dedicated support across the organization for your corporate devices.
Brilyant has a range of computing and mobility solutions from corporate mobile devices, hardware support for the devices to easy financing solutions that help organizations reduce cost and complexity of large-scale mobility deployments. Brilyant's expertise and robust infrastructure to help organizations identify the right solution for their requirement allows them to reap the benefits with the right choice of devices and hardware support.
Discover and Analyze
Identify various areas of improvement and pain points to understand how we can help you.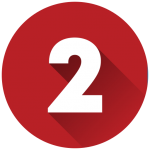 Model
Strategize tools and resources from the right partners to give you a model that is cost-effective and effecient.
Execute and Deliver
Train your IT and support team to sustain. Adjust the processes to improve business objective.
Get in touch with our in-house experts to find the right solution for your IT Infrastructure